The Perfect Travel Companion
Use your card to save funds before you travel - top up with cash, debit card or by bank transfer
Protect your current account and avoid loss or theft of your money while abroad
Avoid carrying large amounts of cash during your trip
Reload money to your card online as you travel
Perfect for budgeting and no risk of debt or overspending
Get A FREE Card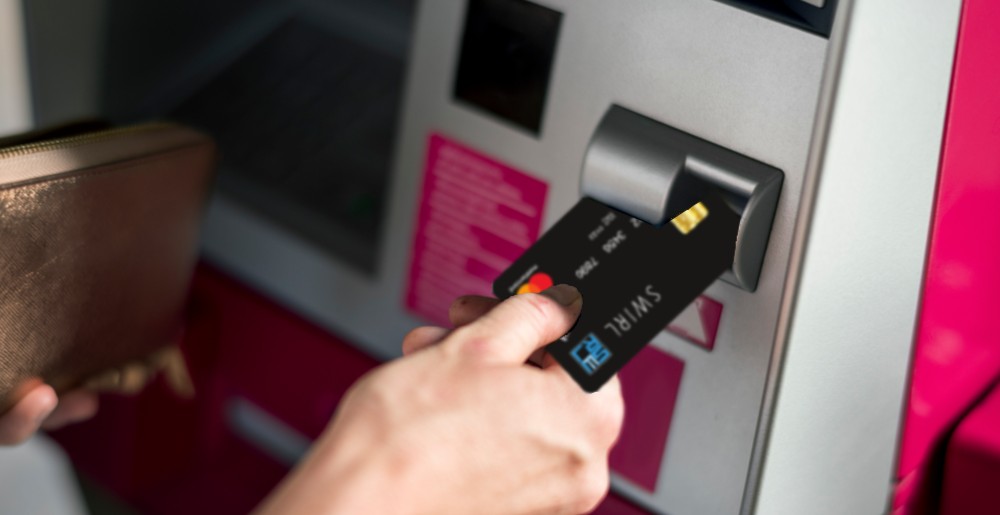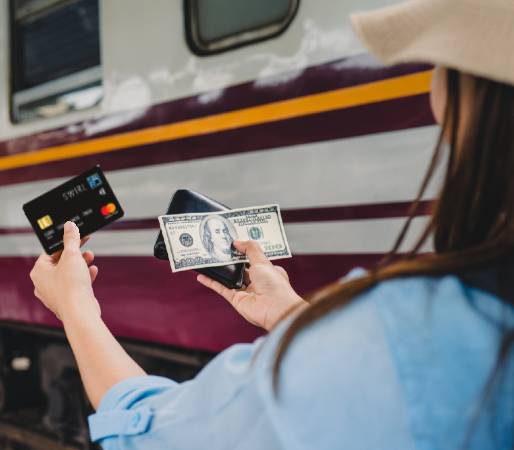 Manage your money while travelling
Safe and secure option for business or leisure travel
Manage your account at any time with the SWIRL App
Contactless payments are perfect for using public transport while away
Access to cash at ATMs worldwide
Easily suspend your card online if it's lost or stolen
Get A FREE Card
Accepted Worldwide
Use your card at over 30 millions locations worldwide
Access to over 1 million ATMs
Use for Contactless or Chip & PIN payments
The perfect alternative if you do not have a bank account
Get A FREE Card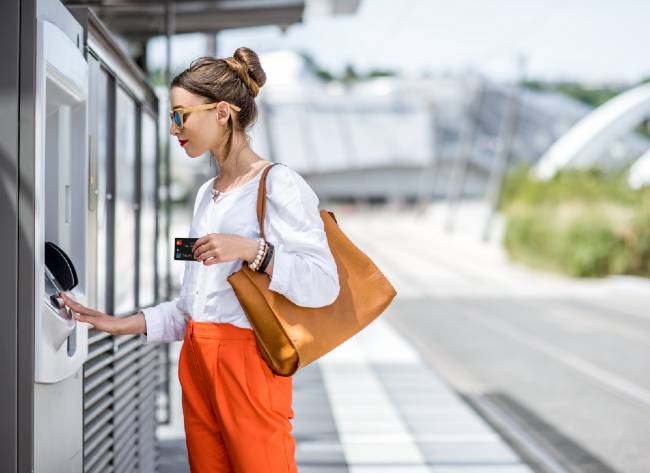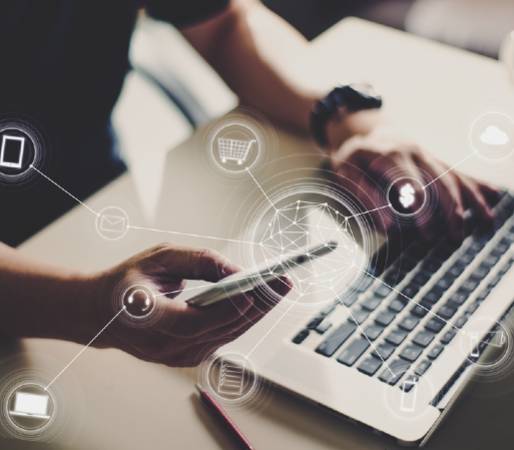 Extra Travel Benefits
Avoid debt and overspending
Safe and Secure payments online and in stores
Avoid needing to change currency before you travel
More secure than cash
Get A FREE Card
Download Mobile APP
With our SWIRL App, you have instant access to your account where you can view your transactions no matter where you are. This will help with keeping track of your spending and knowing when your bills and subscriptions are due.
View Transactions
View Bills
Upgrade Limit
Reveal IBAN
View Subscriptions
Reveal PIN Code
Suspend Card
Live Chat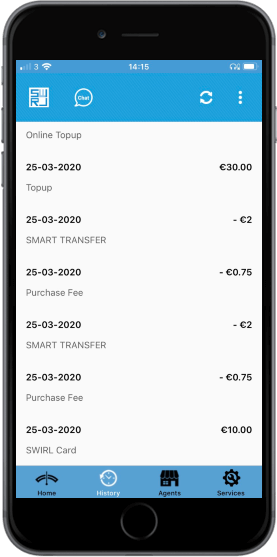 Find an Agent
2,500 Top-Up locations
Purchase a card at 1,300 of these stores.
Click below to find your nearest store.