Why use SWIRL?
Shop safety and securely online and in-store.
Manage your account 24/7 with the SWIRL App.
Get FREE Euro, Dollar and Sterling Virtual Cards in the SWIRL App.
Make instant transfers to family and friends.
Use worldwide at millions of locations, including ATMs.
Make contactless payment on the go.
Budget effeciently and avoid debt.
Make secure payments conveniently with SWIRL Virtual Cards
SWIRL Virtual is a prepaid virtual card available in Euro, US Dollar and Pound Sterling. It's designed to offer you the same functionalities of your physical SWIRL card, but it's completely virtual. This means that you can use it to shop securely online with added convenience and peace of mind.
Whether you want to protect your main account, pay in dollars or sterling, manage your spending or just don't have your physical card details with you, SWIRL Virtual is the perfect payment card. It's available exclusively in the SWIRL App and is ready to use instantly once your account has been set up.
SWIRL Gift cards can be used as part of the small benefits scheme in Ireland where employees can receive a bonus of up to €1,000 per year! Our Mastercard Gift Card can be used worldwide online and in shops, wherever you see the Mastercard sign.
SWIRL Mastercard Gift Card gives employees a world of choice.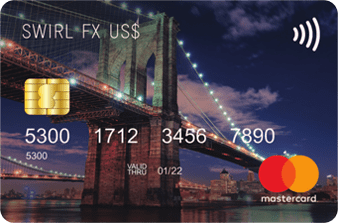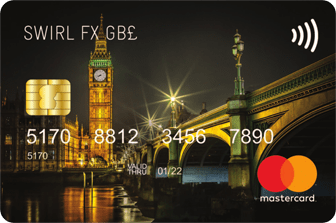 Effortlessly change your currency before your travels with Swirl FX. Choose from either USD Dollar or Pound Sterling with no complicated forms to fill in and no ID required.
Lock in the most competitive exchange rates and top up with cash in Payzone stores nationwide or by debit card online.
The Perfect Travel Companion
Use your card for saving before you travel.
Avoid carrying large amounts of cash.
No risk of overspending.
Protect your current account and avoid theft while abroad.
Top up your card online while you're away.
Find an Agent
2,500 Top-Up locations
Purchase a card at 1,300 of these stores.
Click below to find your nearest store.