Teach kids about money and spending with SWIRL
Allows kids to use their pocket money or cash gifts on sites like Playstation, Nintendo, Smyths and more.
Use Swirl Prepaid Mastercard to avoid exposing your bank details to sites your kids like to use
Set a budget and stick to it. Funds are pre loaded so there's no risk of overspending or unexpected charges.
Top up with cash in stores nationwide or by debit card online and use anywhere that Mastercard is accepted - in shops, online, at ATMs and while abroad.
Get A FREE Card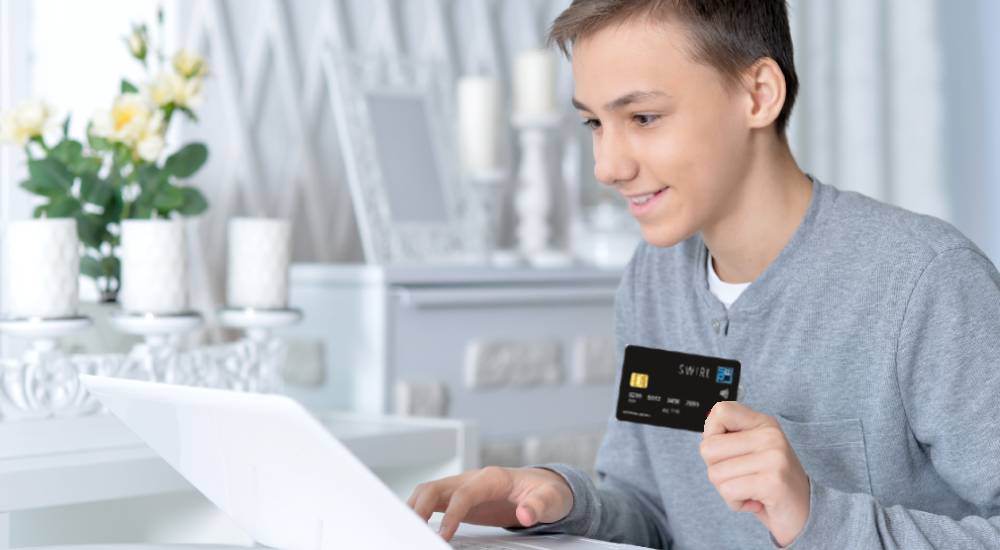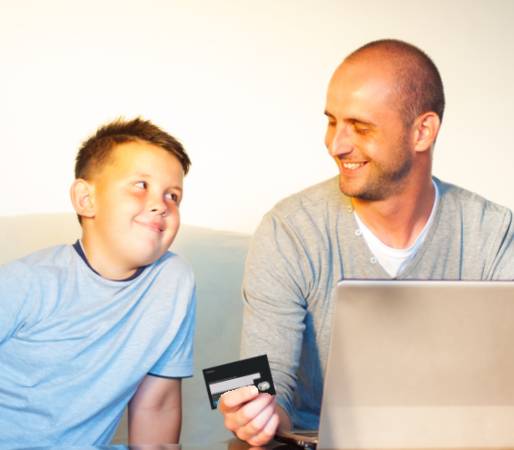 Set up in 3 easy steps
Get your card online or purchase in store at over 1400 Payzone outlets nationwide
Complete a simple online activation
Top up your card and it's ready to use
Get A FREE Card
Extra benefits
Ideal for travelling and school trips. Can be topped up instantly and used in store or at ATMs.
Save towards bigger purchases and learn to manage their money.
Securely pay for their games and subscriptions online.
24/7 account access via the Swirl app. View transactions, suspend card and view the PIN code instantly if needed.
Get A FREE Card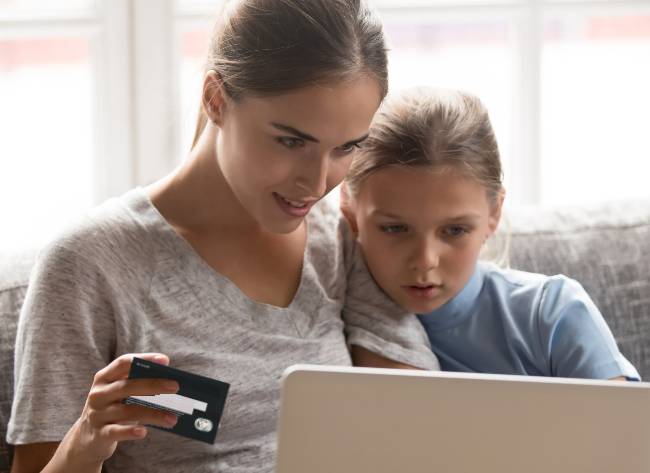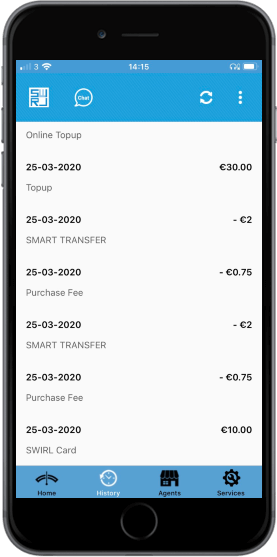 Download Mobile APP
With our SWIRL App, you have instant access to your account where you can view your transactions no matter where you are. This will help with keeping track of your spending and knowing when your bills and subscriptions are due.
View Transactions
View Bills
Upgrade Limit
Reveal IBAN
View Subscriptions
Reveal PIN Code
Suspend Card
Live Chat
Find an Agent
2,500 Top-Up locations
Purchase a card at 1,300 of these stores.
Click below to find your nearest store.