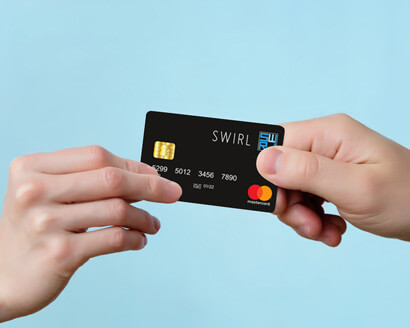 Purchase a card today at any participating Payzone outlet for €5.95. Alternatively you can order a card online for FREE (minimum top up €10 required).
You will receive a Chip & PIN, contactless Mastercard® that, once topped up, allows you to make payments anywhere that Mastercard is accepted.
Before you can start using your card you must first create an account with SWIRL and add your card to it.
Download the SWIRL Card App from your App Store and enter your mobile number.

A Validation Code will be sent to you by SMS to verify your mobile number. This code must be confirmed back to us in order for you to proceed with creating an account.

Once you have successfully completed the eKYC your account will be created and ready to use.

You can add your SWIRL Card to your account in the "Cards" section of the Mobile App. Your 4 digit PIN code can be viewed in the "Services" section.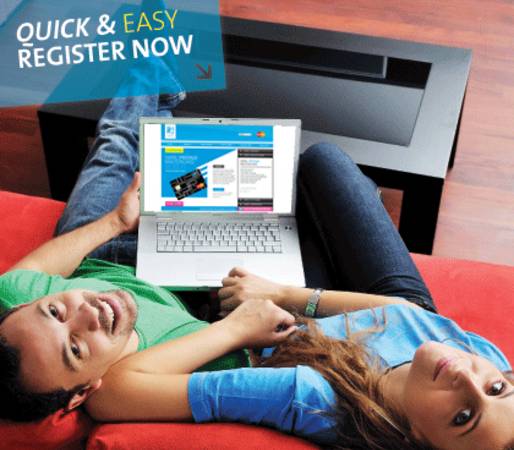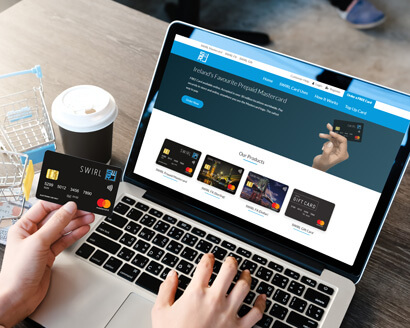 Simply go to one of the 2,500 Payzone retailers across Ireland with your Mastercard and the agent will swipe your card through their terminal.
You can also top up your card online using your Debit or Credit card for only 99 cents or for FREE by transferring funds directly from your bank account.
The maximum single top up amount is €500, however, multiple top ups can be performed if needed.
You can check your remaining top up limit at any stage via the Mobile App by clicking on the "i" button on the "Home" screen.
When topping up at Payzone outlets, or online with your Debit or Credit card, your funds will be INSTANTLY available on your Mastercard®. However, transfers from your bank account will take 1-2 days to clear onto your account.
Once your account has been created and you've completed the eKYC, you can use your SWIRL Mastercard® to make purchases online, in-store, over the phone and to withdraw cash from ATMs.
The SWIRL Mastercard® can be used anywhere in the world, wherever the Mastercard® logo is displayed. Please refer to our "Costs & Fees" section for information on charges associated with making transactions on your card.