Pay bills online or by phone
Not only can you shop online but you can pay your bills online or over the phone. Pay your Sky, ESB, Gas, Tax and motor insurance quickly and conveniently with SWIRL Prepaid Mastercard.
Quickly and conveniently pay any company that accepts debit or credit card payment.
Pay your utility bills like electricity or gas online or over the phone.
Pay for monthly TV and Broadband service.
Get A FREE Card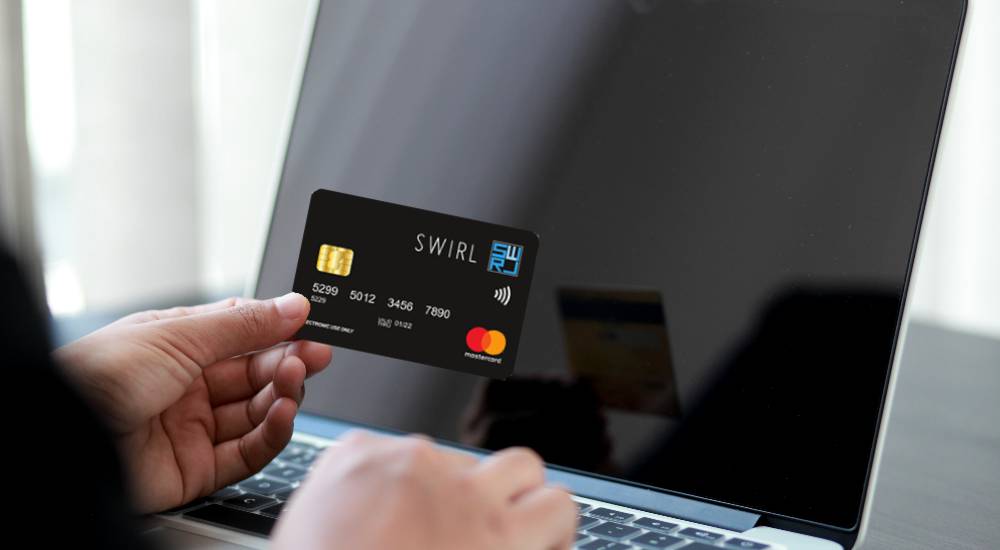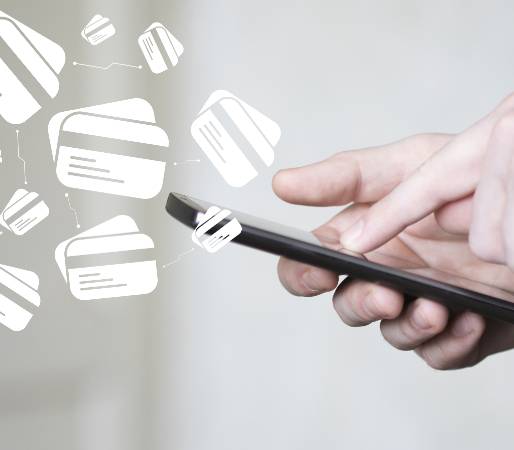 Excellent Corporate Expenses Card
No risk of overspending - employees can only spend what's loaded.
Reduce risk of fraud.
Track balance instantly with free mobile App.
Top up employees' accounts while they are travelling.
Once you top up the money goes instantly onto the Mastercard.
Use wherever Mastercard is accepted - over 30 million locations worldwide.
Use at over 1.5 million ATMs Worldwide.
Get A FREE Card
Share the benefits
Use SWIRL Card to pay group bills, like bins, ESB and TV licenses. Everyone can contribute to the amount and top up to pay bills instantly and hassle free.
Perfect for couples and roommates sharing household expenses.
Ideal for students heading to university.
Get A FREE Card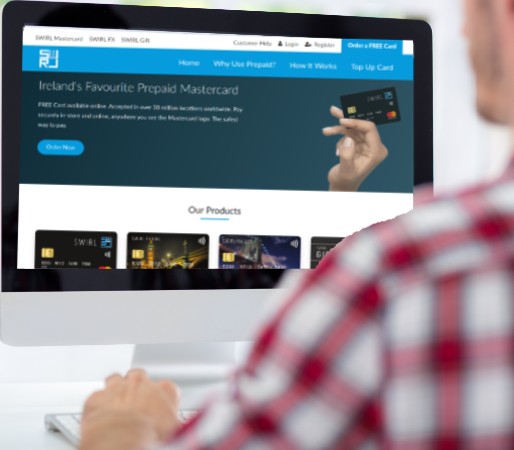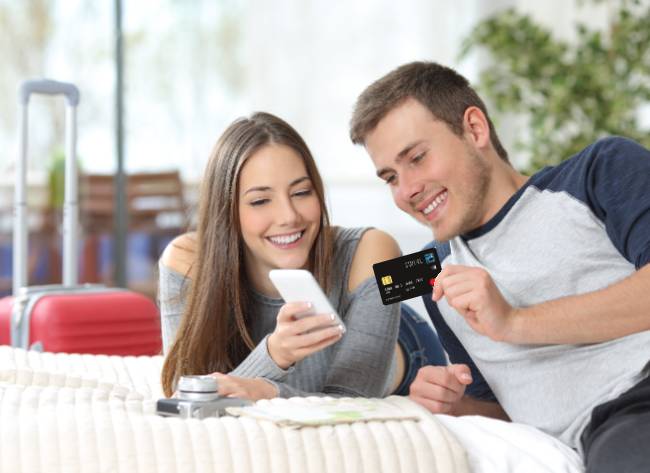 Extra Benefits
Safer than carrying cash
No risk of over spending or getting into debt
No unexpected charges
Perfect Travel Companion
Get A FREE Card
Download Mobile APP
With our SWIRL App, you have instant access to your account where you can view your transactions no matter where you are. This will help with keeping track of your spending and knowing when your bills and subscriptions are due.
View Transactions
View Bills
Upgrade Limit
Reveal IBAN
View Subscriptions
Reveal PIN Code
Suspend Card
Live Chat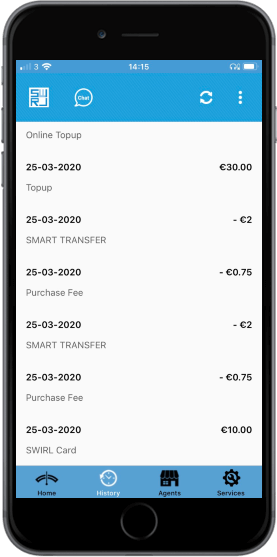 Find an Agent
2,500 Top-Up locations
Purchase a card at 1,300 of these stores.
Click below to find your nearest store.