Top up with cash, online or via bank transfer and use your funds anywhere that Mastercard is accepted. No risk of over spending or getting into debt. It's prepaid so no high interest rates or late payment fees to worry about. The safe way to pay.
Contactless and Chip
& PIN protected
Mobile App for easy
tracking of funds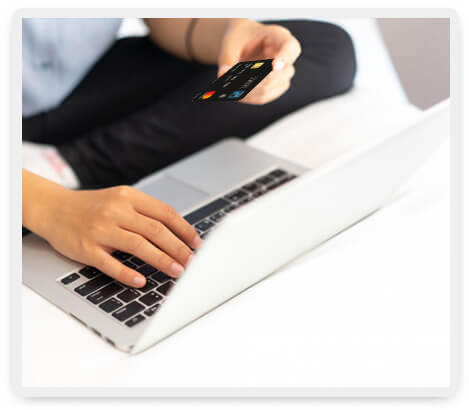 Everybody knows that the best deals are found online. Swirl Mastercard is designed to allow you to shop safely online and avail of those bargains without risking your bank or credit card details.
Protect your bank account and Credit card
Shop Anywhere Mastercard Is Accepted
Protect your personal information
Pay Securely Online
Choosing to use a Prepaid Mastercard allows you to save money - a real alternative to an increasing credit card balance. With Swirl Mastercard you wont incur any interest charges, administration or late payment fees.
Save €25 On Government Stamp Duty
Save €288 On Interest Charges*
No Penalties Or Late Payment Fees
Avoid Impulse Buying
* Based on an average credit card balance of €1,600 per annum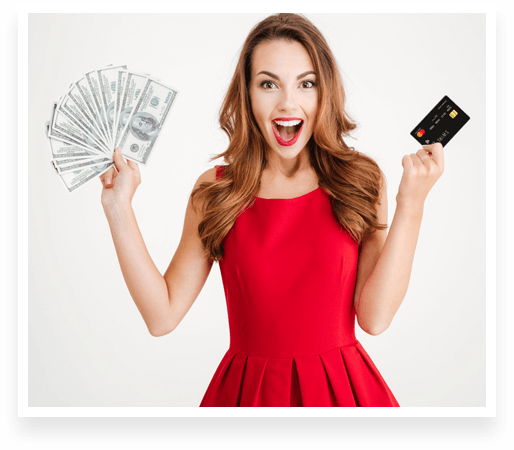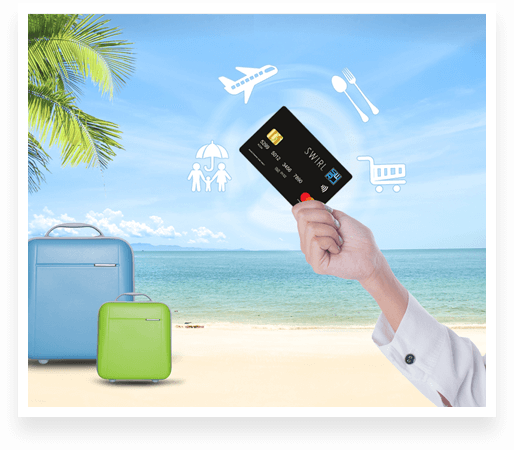 Swirl Mastercard is a convenient alternative to carrying cash as it allows you to access your funds at any ATM worldwide displaying the Mastercard logo.
Manage Your budget While Travelling
Less Risk Of Over-Spending
Use In ATM's, Online & In Store
Protect your bank account and Credit card
Swirl's prepaid card allows you to only spend what you have on your account therefore eliminating the possibility of credit card debt. Why stress yourself out worrying about your ever growing credit card balances.
No Interest Charges &Late Payment Fees
No Possibility Of Over-Spending
No Link To A Bank Account
Pay Now, Buy Later