Use at 45 Million Online & Retail locations globally
Gift €10 - €500 per card & Use In-store & Online
Available online with quick delivery and from 1,000 stores across Ireland Click Here
Not restricted to one shopping centre, use anywhere in the world
Send a gift to Australia, UK, USA, Canada, & more - it can be used anywhere you see the Mastercard logo
No more own store gift vouchers, get the freedom of a global gift
SWIRL gift is accepted at all online shops, all airlines, all stores that accept Mastercard including Amazon, eBay, Smyths Toys, iTunes, Sports Direct, Ryanair, Aer Lingus, Argos, Penneys, Boots, TK Maxx, Littlewoods and 30 million more!!
Why Choose SWIRL Worldwide Gift Cards?
SWIRL Worldwide Gift Cards are the ideal gift for family and friends. Our cards can be used to make multiple purchases anywhere Mastercard is accepted, both in-store and online , making them the perfect gift of choice for anyone! If you are looking for that perfect gift, here are a five reasons gift cards can make life easier for you and the person receiving.
Easy to spend both in-store and online

Allows the recipient to buy whatever they want

Gift cards are a practical gift, saving you both time and money

More personal than giving cash

They make giving and receiving more fun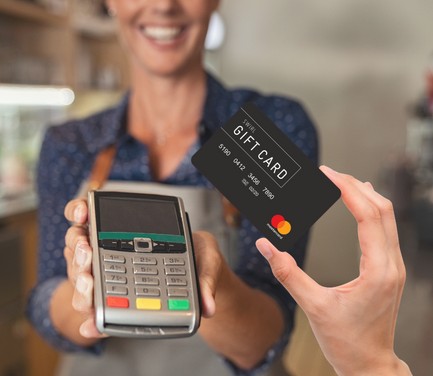 Here's what the statistics say....
"Over half (50.3%) of people spend their gift-cards within a month of receiving them" - cardyard.com
"A massive 17% of consumers would prefer to get a gift card during the festive season" - Deal Drop
My brother moved to Australia a couple of years ago and it's great to send a gift that my niece can use in their local neighbourhood
Really found the store cards and shopping centre gift cards very restrictive, I like the freedom of being able to shop online, locally or when I'm travelling. It's a more flexible gift
It was so easy, just pick the Swirl gift card up in my local Spar and I put €100 on it for a last minute Christmas gift for my nephew. He had great fun using it on his PlayStation.
Gift cards tend to have a bad reputation, perhaps because the receiver thinks they are too impersonal. But I would much rather get a gift card (or cash) than something I can't use or clothing that doesn't fit. There's nothing worse than having to return a gift. Not only can it be a hassle, but it's also difficult to explain to your aunt why you aren't wearing that argyle sweater vest she gave you for Christmas.