Shop online, in-store & withdraw from ATMs anywhere that accepts Mastercard without the hassle of changing currency at the bank or Post Office.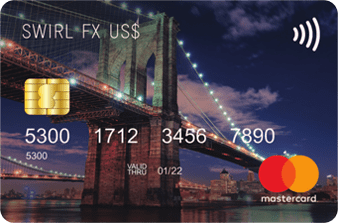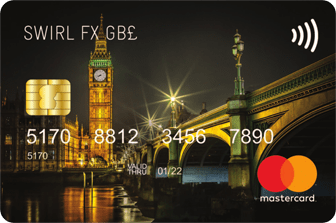 Competitive Exchange Rates
Contactless and Chip & PIN protected
No filling out forms
Mobile App for easy tracking of funds
Perfect Travel Card
No purchase fee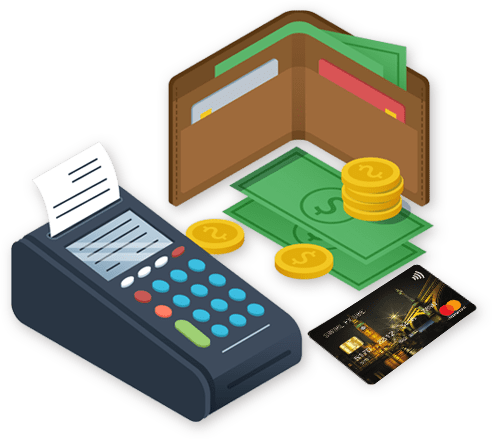 You can purchase a card at your nearest Payzone Stockist. Simply select the amount you wish to top up, pay in Euro and the Sterling or Dollars will be topped up to your card instantly.
---
Order online here, select your top up amount and activate it online or via the Mobile App when you receive it. Your card will be topped up instantly with the Sterling / Dollars you requested.
How to Activate your card
Register your card by creating an account on our Mobile App, this will only take a minute.

Please note you will need to have your mobile phone with you to confirm a validation code sent by SMS.

Once you have completed the eKYC and created your SWIRL Card account, you can reload up to €2,500 within a 12 month period. Your 4 digit PIN is available to view via the Mobile App under "Services".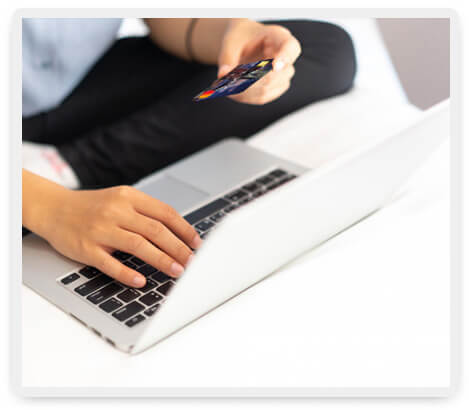 Benefits of SWIRL Prepaid Mastercard
Set a budget and stick to it
Mastercard is accepted worldwide
No penalties or late payment fees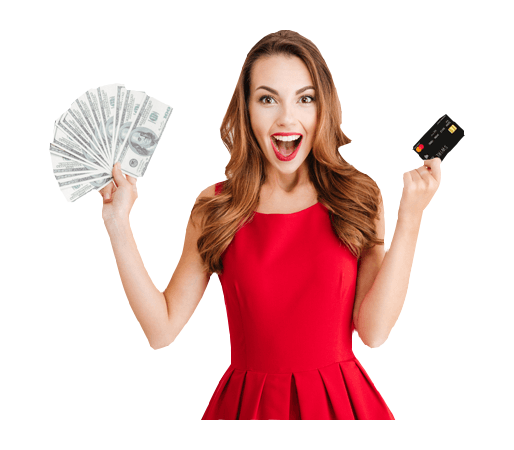 Mastercard is accepted worldwide
Set a budget and stick to it
No penalties or late payment fees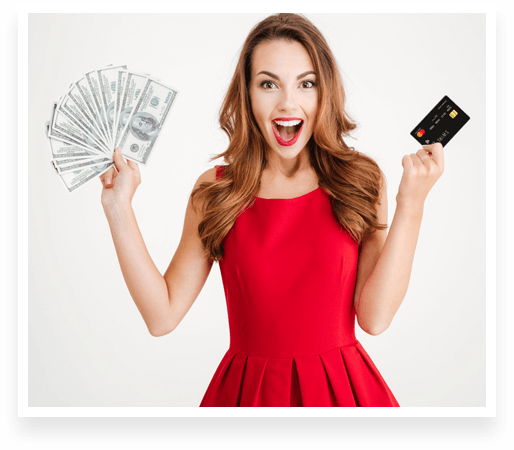 Pay Safely Online
Mastercard is accepted worldwide
Set a budget and stick to it
No risk of over-spending
Pay Now, Buy Now
No penalties or late payment fees
It was so easy. I just picked up the SWIRL Foreign Exchange card in my local Centra and topped it up with £350 for my trip to the UK. I paid the shop in euro and the exchange rate was really reasonable. It saved me having to try get to the Bank or Post Office during the week. I'd definitely top it up again.
I had ordered dollars for a trip to New York from my local Post Office but they had left me £500 short. I ordered the SWIRL Foreign Exchange Card online and had it the following day. The activation process was simple and the 0 was available on my card instantly. I was able to spend my money in shops, restaurants and withdraw cash when I needed it. It really is a quick and easy way to get foreign currency.
I order a lot online from shops based in the UK so the sterling SWIRL Foreign Exchange card is perfect me. I top it up through the App and know exactly what I have to spend before I start shopping. Paying the exchange rate up front, rather than on each transaction, definitely saves you money.